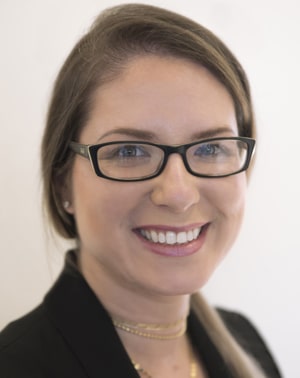 PRINCIPAL DENTIST - Dr. Jenni Tippmann
Dr Jenni believes in providing gentle, quality dentistry with an emphasis on prevention. She is highly skilled in the art of transforming smiles and absolutely loves that memorable moment when her patient first sees their new beautiful smile.
Dr. Jenni also understands that going to the dentist can be very stressful for some and so strives to provide a painless, comfortable and YES, even enjoyable experience. She takes time to listen and truly looks forward to building a lifetime relationship with her patients.
Born in Venezuela, Jenni moved to Australia with her parents in 1983, but has called the Gold Coast her home for over 30 years.
As a member of the Australian Dental Association she regularly participates in seminars and training courses to maintain a current knowledge of the latest techniques and procedures.
When Dr Jenni's not at work, she loves spending time with her husband and 2 beautiful daughters and enjoys baking delicious goodies for her family and friends.
DENTAL ASSISTANT - Samantha Fleming
Sam comes from a 10-year hospitality background but has found a love for her role as our dental assistant. She is passionate about educating and helping people look after their smile. Sam has a keen interest for pop culture, science and cooking and welcomes a good conversation.
Our philosophy is all about SMILES. "Healthy Smile, Beautiful Smile".
We have all heard the saying that eyes are windows to the soul; then your smile is an extension of who you are as a person. A beautiful smile helps define your character and influences the way you are perceived by others.
Enhancing your smile builds confidence and improves your self-esteem. Our focus is to help you achieve a beautiful smile and add strength and durability to the health and function of your teeth.
We endeavour to provide the highest quality of care and comfort and ensure patients are fully informed in order to make an educated decision.
We provide comprehensive examinations and customised treatment plans to suit you.
Our belief is that regular maintenance and education is the key to a lifetime of a "Healthy Smile, Beautiful Smile". Whether it's improving your dental health, enhancing function or just creating that beaming smile.
iSmile Dental Centre will help you achieve the best version of yourself.