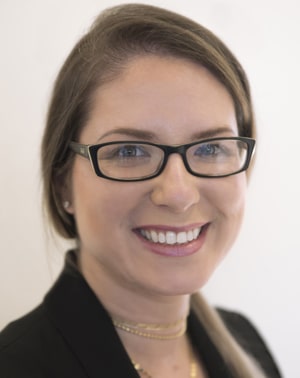 PRINCIPAL DENTIST - Dr. Jenni Tippmann
Dr Jenni believes in providing gentle, quality dentistry with an emphasis on prevention. She is highly skilled in the art of transforming smiles and absolutely loves that memorable moment when her patient first sees their new beautiful smile.
Dr. Jenni also understands that going to the dentist can be very stressful for some and so strives to provide a painless, comfortable and YES, even enjoyable experience. She takes time to listen and truly looks forward to building a lifetime relationship with her patients.
Born in Venezuela, Jenni moved to Australia with her parents in 1983, but has called the Gold Coast her home for over 30 years.
As a member of the Australian Dental Association she regularly participates in seminars and training courses to maintain a current knowledge of the latest techniques and procedures.
When Dr Jenni's not at work, she loves spending time with her husband and 2 beautiful daughters and enjoys baking delicious goodies for her family and friends.
DENTAL ASSISTANT - Mitayha

Mitayha has been with us since March 2020. What Mitayha loves most about her job as a Dental Assistant is making the patients feel comfortable and to have a positive experience. She is delighted to be a part of the team at iSmile as she says it is a devoted and loving practise. Mitayha's favourite process to be involved in is seeing the smile makeovers.
Our philosophy is all about SMILES. "Healthy Smile, Beautiful Smile".
We have all heard the saying that eyes are windows to the soul; then your smile is an extension of who you are as a person. A beautiful smile helps define your character and influences the way you are perceived by others.
Enhancing your smile builds confidence and improves your self-esteem. Our focus is to help you achieve a beautiful smile and add strength and durability to the health and function of your teeth.
We endeavour to provide the highest quality of care and comfort and ensure patients are fully informed in order to make an educated decision.
We provide comprehensive examinations and customised treatment plans to suit you.
Our belief is that regular maintenance and education is the key to a lifetime of a "Healthy Smile, Beautiful Smile". Whether it's improving your dental health, enhancing function or just creating that beaming smile.
iSmile Dental Centre will help you achieve the best version of yourself.
You are special and unique and we will treat you so. We treat all our patients with respect and care and provide individual treatment plans to suit.
At iSmile Dental Centre, we believe every person deserves the best, so we offer a relaxed, welcoming atmosphere, with outstanding service.
Come and relax with our ceiling mounted LCD screens where you have the option to view live television or choose from our selection of Netflix movies and shows.
We strive to make your experience comfortable and enjoyable.
How often do you get to speak to the dentist when you call with a query?? At iSmile Dental Centre we take pride in delivering a personal touch.
Dr Jenni Tippmann is regularly available on social media platforms and via phone to help answer your questions.
We offer the latest techniques in dentistry and maintain up-to date knowledge, so you will always receive the benefits of the newest dental technology.
Our treatment rooms are equipped with state-of-the art technology including low radiation digital x-ray systems and ceiling-mounted TV screens for added comfort and enjoyment.
Excelling in cosmetic and general dentistry, we offer a wide range of dental services and aspire to improve your well-being and quality of life, one smile at a time.
We offer regular oral cancer screening for early detection, and use cutting edge dental and radiological equipment, such as intra-oral camera technology and digital x-rays.
Your health and safety is crucial. We strictly follow the Australian Dental Association's guidelines on sterilisation and infection control.
A dental expense can sometimes be unexpected and the smile you always wanted can seem out of reach, so we provide high quality dentistry at affordable prices.
We offer simple, clear and convenient payment options.

HICAPS "on the spot" claiming through your health fund. Our treatment plans all work to maximize the benefits you receive from your insurance.
Interest Free payment plans so you can start achieving that "Healthy Smile, Beautiful Smile" today.
Regular promotions and specials as well as loyalty rewards.
To keep our quality consistent we only use a local lab. This way we can communicate easily and frequently and manage your work to ensure the highest quality and a prompt result.
We are conveniently located in the Hope Island Central shopping complex with no shortage of parking including under cover parking. Most amenities are available and bus services are close by.